Posted by Kati Miale on Aug 19, 2021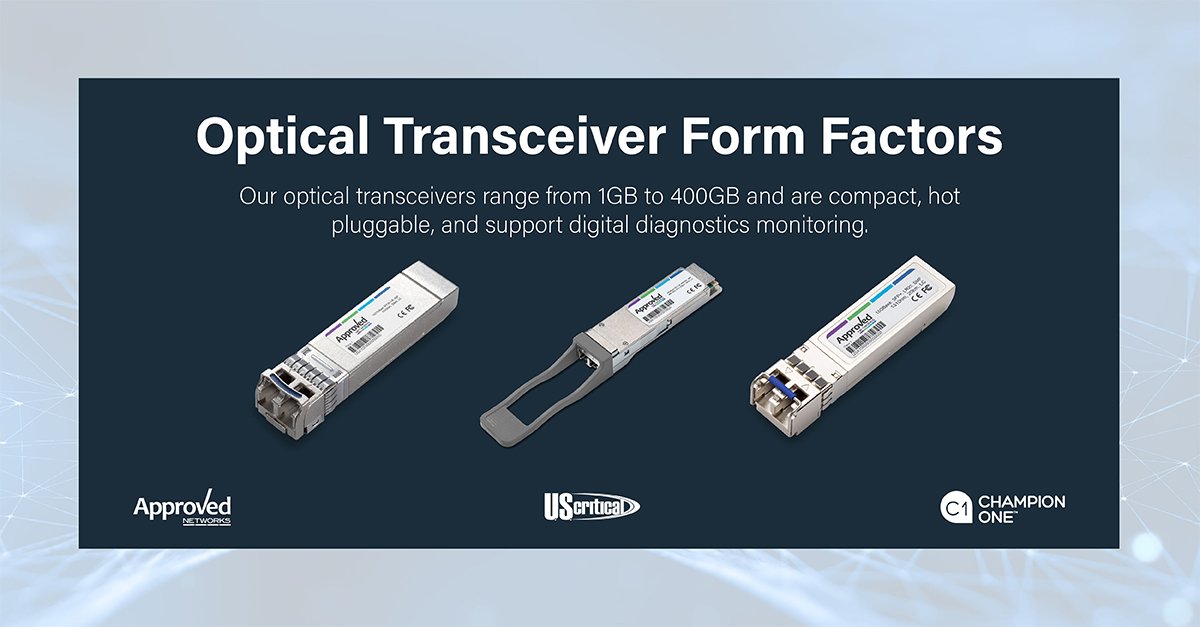 Approved Networks is the industry leader and authority in programming, testing and distribution of quality third party optics. Our reputation is built on one word: Quality. It influences our entire company, from our products to our practices. Our customer service is unparalleled in the industry and is proven by the loyalty and support of the largest Data Centers, Telco's, Corporate Entities and Government Agencies in the world.
Our line consists of 100% compatible: GBIC, SFP, XENPAK, X2, XFP, SFP+, CWDM, DWDM, 10G Bidi, 10G/40G/100G Twinax, 40G QSFP+, CFP, CFP2, CFP4, 100G QSFP28 optical transceivers and cables for virtually every manufacturer of networking hardware today.