Posted by Frank Yang on May 17, 2022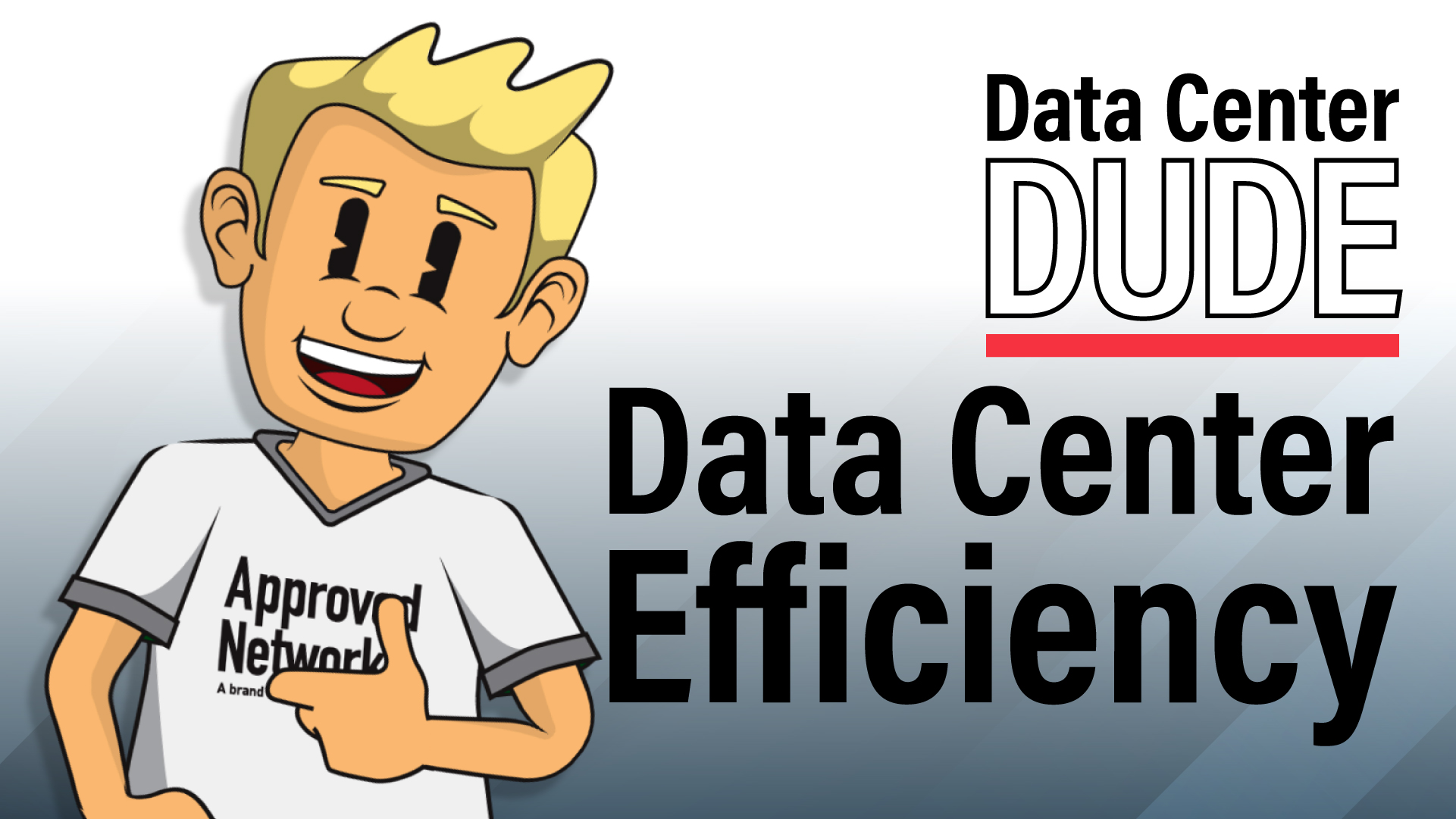 Data center operators continue looking for ways to improve efficiency in all areas. They may be searching for solutions in deployment, cooling, energy, and/or rack space usage. The right Direct Attach Copper cables (DACs) and Active Optical Cables (AOCs) can be very helpful in obtaining these goals.
Deployment Efficiency
DACs and AOCs are factory-terminated, pre-tested, ready-to-use cables. When using DACs or AOCs to interconnect servers and switches, field terminating, cleaning, and field testing is not needed. They can just be plugged in.
An article 1 reported that the time for on-site fiber-optic termination options fell between 2 to 7 minutes per termination or per cable. Since plugging a DAC or AOC is so easy, there typically won't be a need to hire a contractor to do the job.
Whenever cable reach is applicable, the rapid approach provided DACs or AOCs may save time and cost especially when quantity is large.
Cooling Efficiency
Cooling has long been a priority in data centers. This is especially true in the case of high-density server cabinets where the exhaust space could be easily squeezed by a large volume of cables if not properly managed. Airflow circulation clogging may cause a temperature rise inside the server, which may result in a negative impact on performance.
When facing these types of cooling issues, it won't be effective to reduce the inlet cooling air temperature. Instead, a good practice is to improve airflow circulation by reducing the volume of networking cables with smaller outside diameters (OD) while properly bundling and managing them.
An AOC can be a good choice to reduce cable volume because of its small OD (3mm for example). And AOC fiber cable is also very flexible and easy to manage in server cabinets.
Energy Efficiency
According to an article 2, the average annual Power Usage Effectiveness (PUE) ratio of data centers was 1.58 in 2020. PUE is the most widely accepted way of measuring the energy efficiency of a data center. Operators aim to get their PUE ratio as near to 1 as possible, which means 100% of the energy is being used to power up IT equipment. The PUEs of most new data centers fall between 1.2 and 1.4.
DAC and AOC provide options for lower power connectivity to interconnect servers and switches whenever cable reach is applicable. For example, a 10G SFP+ switch port using an Approved Networks' 5-meter 10G SFP+ DAC may consume less than 0.1 watts. The standard 10GBASE-T switch port may consume 2 watts, while a standard 10G SFP+ optic may consume sub 1 watt.
Rack Space Efficiency
Rack space is a data center's real estate. Yet its efficiency can be hidden – or at least not obvious. This is particularly true for colocation data centers, because when scaling up, they often run tight on rack space. It can be a challenge to increase port density with the given rack space.
A good practice is to deploy 1x4 breakout cables connecting Top of Rack (ToR) switches to servers. The breakout cables can be DAC or AOC depending on the application and cable reach.
The typical port density for a native 10/25G switch in the market is 48 ports per Rack Unit (RU), which allows the ToR switch to connect 48 servers. With breakout DAC or AOC cables, the port density can be doubled to 96 ports per RU. This means DAC or AOC breakout cables may increase the rack space usage efficiency by 100%.

Note: the port density per rack is calculated based on a 32-port 40/100G 1RU switch with 8 ports consumed as the uplinks.

With proper planning and design, DACs and AOCs can help data center operators achieve higher efficiency in deployment, cooling, energy and rack space. Contact your Approved Networks' representative for any questions you may have. (866) 924-3799
Watch the video on this topic from the Data Center Dude on YouTube!
References
1. The next generation of on-site fiber-optic termination options | Cabling Installation & Maintenance
2. Data center PUEs have been flat since 2013 - DCD (datacenterdynamics.com)
| | | |
| --- | --- | --- |
| 10GBASE SFP+ Passive DAC Cable | 25G SFP28 Active Optical Cable (AOC) Multi-Vendor | 40G QSFP+ AOC Cable |