Posted by Admin on Mar 25, 2020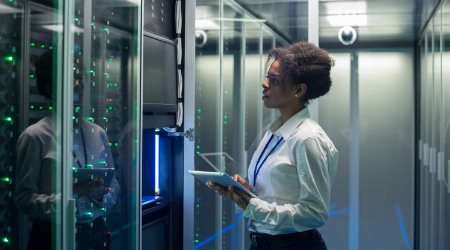 It's a miracle! You completed all your projects for the school year, and you have a budget surplus!
But if you cannot enjoy the moment because you are concerned about losing your budget next year, here are some useful products to stock up.
Fiber Patch Cables
Fiber patch cables are the most flexible purchases you can make because they can be stored for years. It may also be useful to have various distances of different fiber types on hand (e.g., single-mode fiber, OM3 multimode) as well as connectors (e.g., LC/UPC, SC/APC) that are common throughout your campus network. These will come in handy.
DACs, AOCs, and BOCs
These cables offer an affordable alternative to optical transceivers connected by a fiber patch cable and are ideal for simplifying inter and intra-rack connections in the main data center on campus. This family of cables includes:
Direct-attach cables (DACs): Two transceivers of the same data rate connected by a length of copper wire. These can be passive or active, depending on the data rate and distance requirements.
Active optical cables (AOCs): Two transceivers connected by a length of fiber optic cable containing entirely active components.
Breakout cables (BOCs): one higher data rate transceiver connected to four lower date rate transceivers (e.g., 40G to 4x10G, 100G to 4x25G). This configuration is particularly useful for connecting top-of-rack (ToR) switches to multiple distribution switches.
These cables can be programmed for one-to-one compatibility with single or, in some cases, multiple platform brands.
Optical Transceivers
While easy to overlook during budgetary planning, these pieces remain essential to reliable network connectivity. If you are not planning a comprehensive network upgrade next year, it can make a lot of sense to invest your budget surplus in building up a sparing inventory of the transceivers you use most throughout your campus. This could mean anything from 10G SFP+ LR to 10G SFP+ SR.
Standard Passive Filters
Maybe you followed our advice earlier this month and immediately expanded your capacity with passive WDM filters. If so, that is great! Now that you are starting to experience the benefits of WDM passives firsthand, it might make sense to keep some of our standard four or eight channels on hand. This way, if you experience an unexpected strain on bandwidth due to your network, you can proactively manage it.
If you would like to discuss these solutions further, please contact us today.