Posted by Tim Yanda on Aug 18, 2022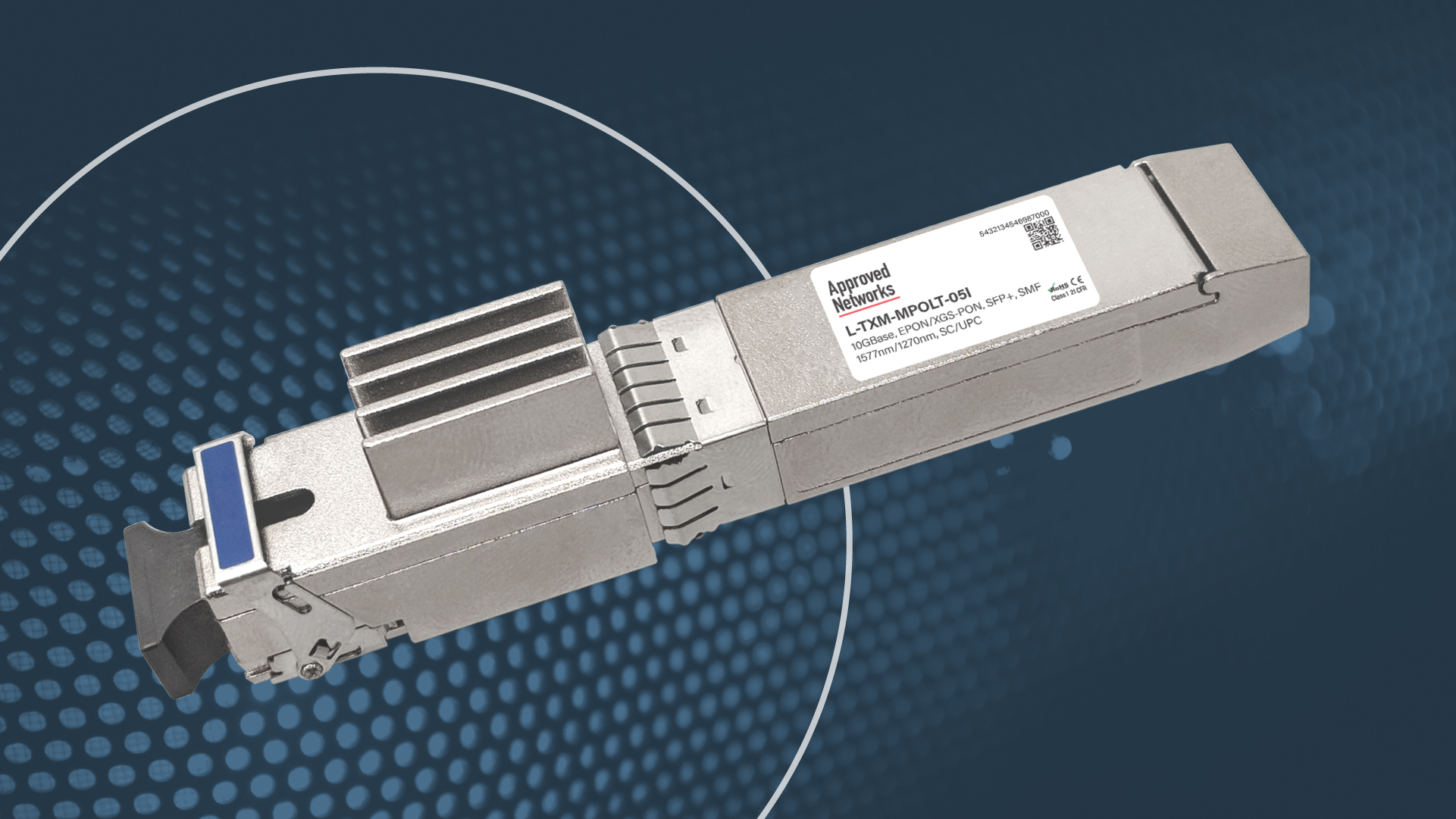 The revolutionary MicroPlug XGS-PON OLT module allows you to offer 10G services with lower cost of entry than traditional PON systems. And it has a lower first-subscriber cost than the traditional chassis based PON OLT system approach. The MicroPlug OLT transceiver is designed to operate in a standard Ethernet port in any common switch.
This approach allows for a scalable and efficient way to meet varying customer demands in a diverse network. It also further simplifies XGS-PON deployment as it does not require an OLT chassis in disparate locations throughout the service area. Thus, a more efficient use of fiber can occur. For example, if a pair of existing fibers is feeding an Ethernet switch and additional needs arise with in a multi-tenant building or campus network, a MicroPlug OLT can be placed in the switch and power a 1 x 32 PON optical distribution network (ODN).
This leads to CAPEX savings by eliminating the monolithic PON OLT chassis and various function cards along with reducing fiber build-outs. The flexibility of the MicroPlug OLT system allows for creative network design and build while providing 10G PON service to a variety of customers. CAPEX is reduced by less rack space, lower power capacity and associated equipment, with less fiber needed to be run to support an Ethernet and PON network. In the case of an existing GPON or EPON ODN, the MicroPlug OLT system can easily coexist on the same ODN due to different wavelengths for the GPON/EPON system and XGS-PON.
The more efficient design and operation of the MicroPlug OLT system allows for OPEX savings due to reduced power (up to 40% less power consumed), substantial reduction in rack space due to the elimination of the OLT chassis, and re-use of the existing ODN – minimizing the changes in the outside plant.
The MicroPlug OLT operating system uses an open network approach that is standards-based, with open architecture so you do not get tied to one manufacturer and their proprietary systems. This flexibility allows for a wide range of ONU choices to meet varying customer needs whether wired vs. wireless, PoE vs. non-PoE, or bridge vs. gateway. The MicroPlug OLT system is well positioned to support the network design that fits your application the best.
10GBASE-EPON/XGS-PON SFP+ SMF MicroPlug OLT Transceiver (Commercial Temp)
10GBASE-EPON/XGS-PON SFP+ SMF MicroPlug OLT Transceiver (Industrial Temp)
10GBASE-EPON/XGS-PON SFP+ SMF MicroPlug OLT Transceiver (Extended Temp)