Posted by Admin on Aug 5, 2020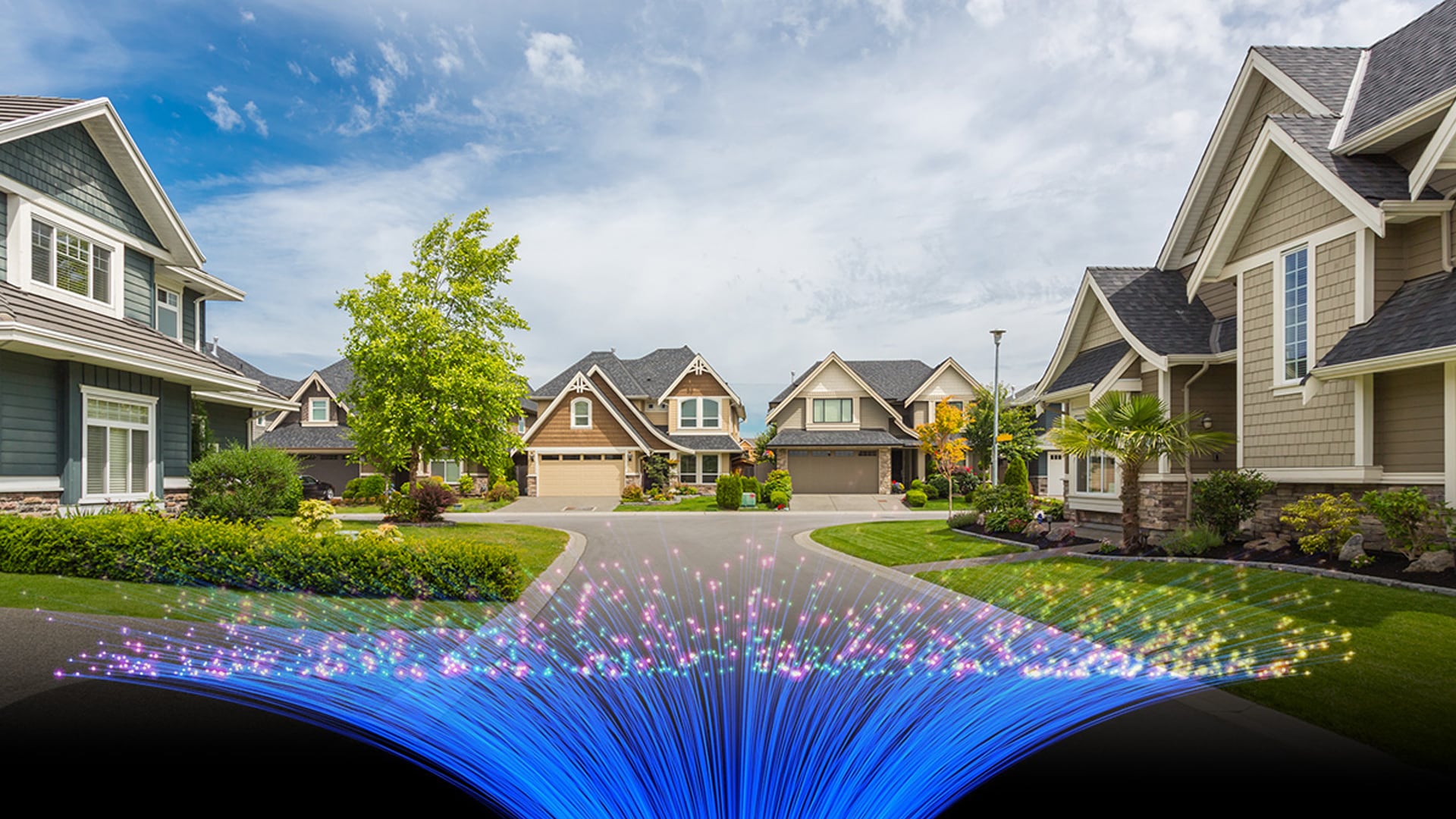 Becoming a trusted network solutions partner is a multidimensional process and focusing on all the latest high-performance optical network technology we offer is only part of the equation. Proper procedure regarding established technology is arguably more significant. For a network operator, what good is the latest solution — however feature-rich — if you can't get it when you need it?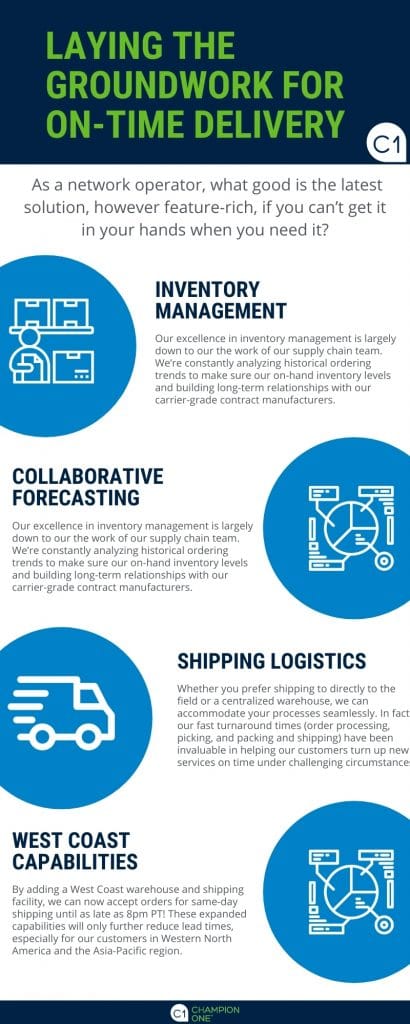 Helping network operators avoid costly delays while keeping projects on schedule is something Champion ONE takes pride in. Our on-time delivery rate has consistently exceeded 98%!
This article explores how we do it today, and how we are in a position to do even better in the future.
Laying the Groundwork
Our excellent inventory management is due to the work of our supply chain team. We are constantly maintaining inventory levels by building long-term relationships with our carrier-grade contract manufacturers. This comprehensive planning enables us to reduce lead-time difficulties.
Beyond internal planning, we also work with our customers to understand what projects they have coming up. This enables us to collaboratively build an effective forecast. We also have experience managing inventory for large service provider customers.
Getting it Out the Door
We have mastered shipping logistics to match individual customer needs. Whether you prefer shipping directly to the field or a centralized warehouse, we can accommodate your needs. Our fast turnaround, order processing, and quick packaging and shipping times have been invaluable during these challenging circumstances.
Our recent merger with Approved Networks has enhanced our logistics capabilities. By adding a West Coast warehouse and shipping facility, we can now accept orders for same-day shipping as late as 8 pm! These expanded capabilities will reduce lead times for our North American and Asian-Pacific customers.
Want to learn more about how our logistical excellence can help you? Contact us today.