Posted by Scott Martin on Apr 8, 2021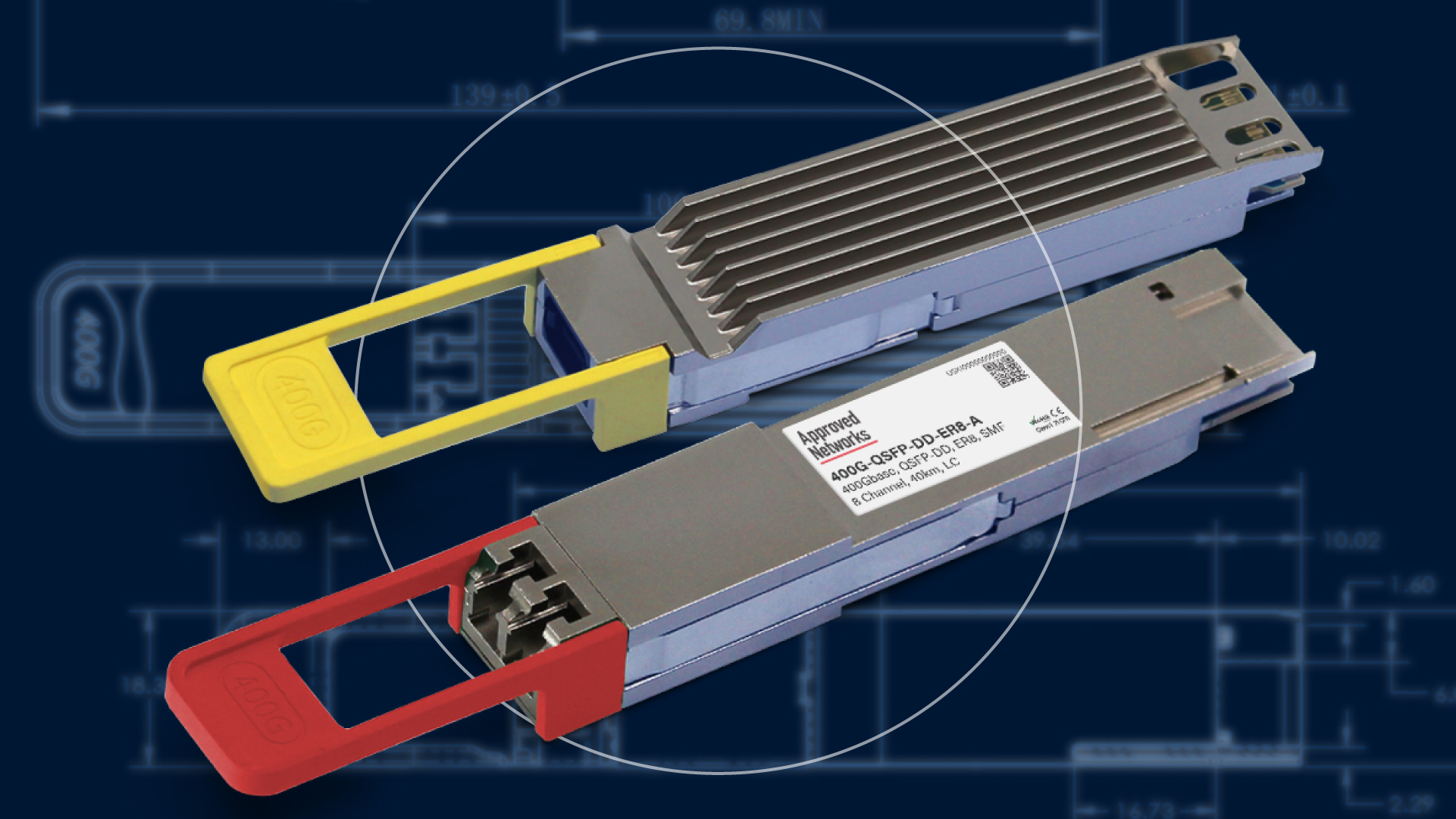 400G isn't just for hyperscale data centers anymore. With new Intel and AMD products on the market, it is common for each server to push beyond 10G. In turn, Top of Rack (ToR) or End of Row (EoR) switches need enough uplink capacity to the Spine/Leaf or Core switches to ensure that there are no network bottlenecks.
Great — so you need 400G in your Spine/Leaf or traditional L2 network. But which one do you choose?
On the Spine/Leaf and Core network switch side, there are two main options: OSFP (currently championed by Arista) and QSFP-DD. The latter has a slight operational advantage. In most cases, QSFP-DD is directly backward-compatible with current QSFP28 (100G) optics, while OSFP requires an adapter to plug into legacy QSFP28 ports.
However, this capability will depend on the switch or router vendor, given that ports have to negotiate lower speeds. You will need to check with your switch or router vendor to ensure that 400G ports will support 100G QSPF28 optics, copper Direct Attach Cables (DACs), and Active Optical Cables (AOCs). Some switches are even backward-compatible to 40G QSFP+ (again, this is subject to specific switch/router capabilities).
800G and Beyond
So how does 800G or Terabit Ethernet factor into this decision?
Most enterprises operate on a 3-to-5-year equipment replacement lifecycle. In 3 years or less, 800G will be a reality. Servers are only going to increase in capability; 1.x Tbps per port may even be available soon. Today, 25G server ports are becoming more common, especially in Hadoop/HBase or other BI, datamining, and reporting applications.
The advantage OSFP has over QSFP-DD is its power-per-port, which may be useful when using longer-haul optics (e.g., CWDM and future products like ZR and ZR+). It is unclear if QSFP-DD will be a viable option for these longer-haul 800G applications (or any application beyond 800Gbps) due to power constraints. But if this is indeed the case, the extra power/heat dissipation characteristics of OSFP would offer more insurance.
The good news is that these form factors can interoperate. For example, a Spine switch with an OSFP port and optic can communicate with the QSFP-DD port on a Leaf or ToR switch. Both interface types operate electrically at 8x56G SERDES (usable 8x50) and can be broken out to 4x100G, 2x200G, or 8x50G with the appropriate cabling solutions.