Posted by Frank Yang on Jul 1, 2020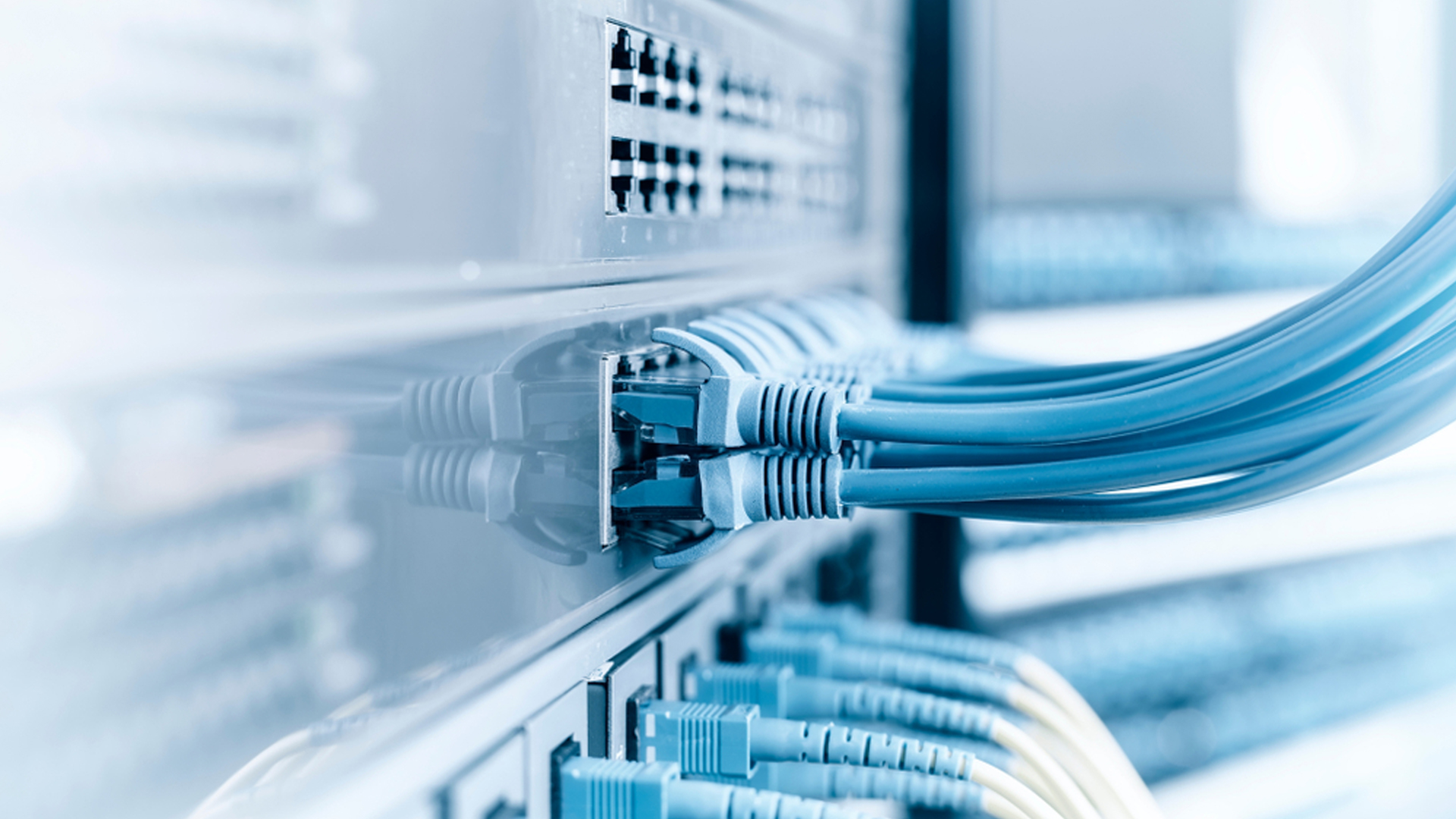 We recently announced our partnership with Tibit Communications, bringing a game-changing solution for 10G PON deployments.
In this article, we explore the solution a bit further, demonstrating some of the cost and operational advantages of this solution's approach.
Background and Challenges
The cost of next-generation PON technology continues to fall, approaching the same price level as legacy GPON/EPON technologies. This is a welcome development for fiber access network operators that are feeling the pinch of GPON's bandwidth limitations. Since the new 10G EPON and XGS-PON standards utilize different wavelengths — they can even be laid over existing services and fiber infrastructure — they may facilitate a gradual migration to higher speeds. However, by using the traditional network architecture approach, there may be significant physical limitations.
In this type of configuration, network operators would most likely need to deploy a new 10G OLT chassis. This hardware occupies a large physical footprint at the head-end, requiring a steep capital outlay. Furthermore, its high-power consumption would contribute to increased operating costs. These challenges have made it difficult for a network operator to justify these investments, especially if they only need to add a few 10G PON drops.
The Solution
However, there's now a viable alternative — the MicroPlug OLT SFP+.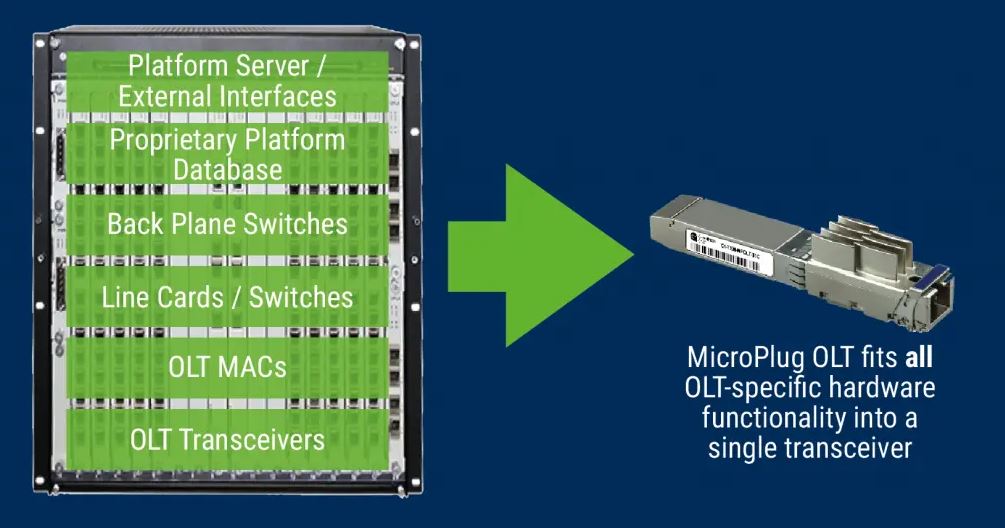 As shown above, this revolutionary design fits all of the functionality of a traditional OLT chassis in a compact SFP+ optical transceiver form factor. It can be plugged into an available 10G Ethernet switch port, effectively turning that port into a PON OLT. Concurrently, the other ports on the switch are free to be used for other applications (mobile backhaul, PTP Ethernet, or more).
Therefore, by deploying PON services with the MicroPlug, network operators can truly scale deployments according to demand. In that case, a fully loaded rack of 576 OLT ports can translate to a roughly 60% footprint reduction, and 60% reduction in power consumption for every OLT chassis replaced.
The MicroPlug OLT pairs with a MicroPlug ONU at the customer end, which adds additional deployment flexibility. Its open design is compatible with the multiple chipsets that power many of the leading ONU models available today.
If you are interested in seeing these benefits for yourself then contact us today to learn more about the evaluation process. Check back for the benefits of this solution.