Posted by Tim Yanda on Jul 14, 2023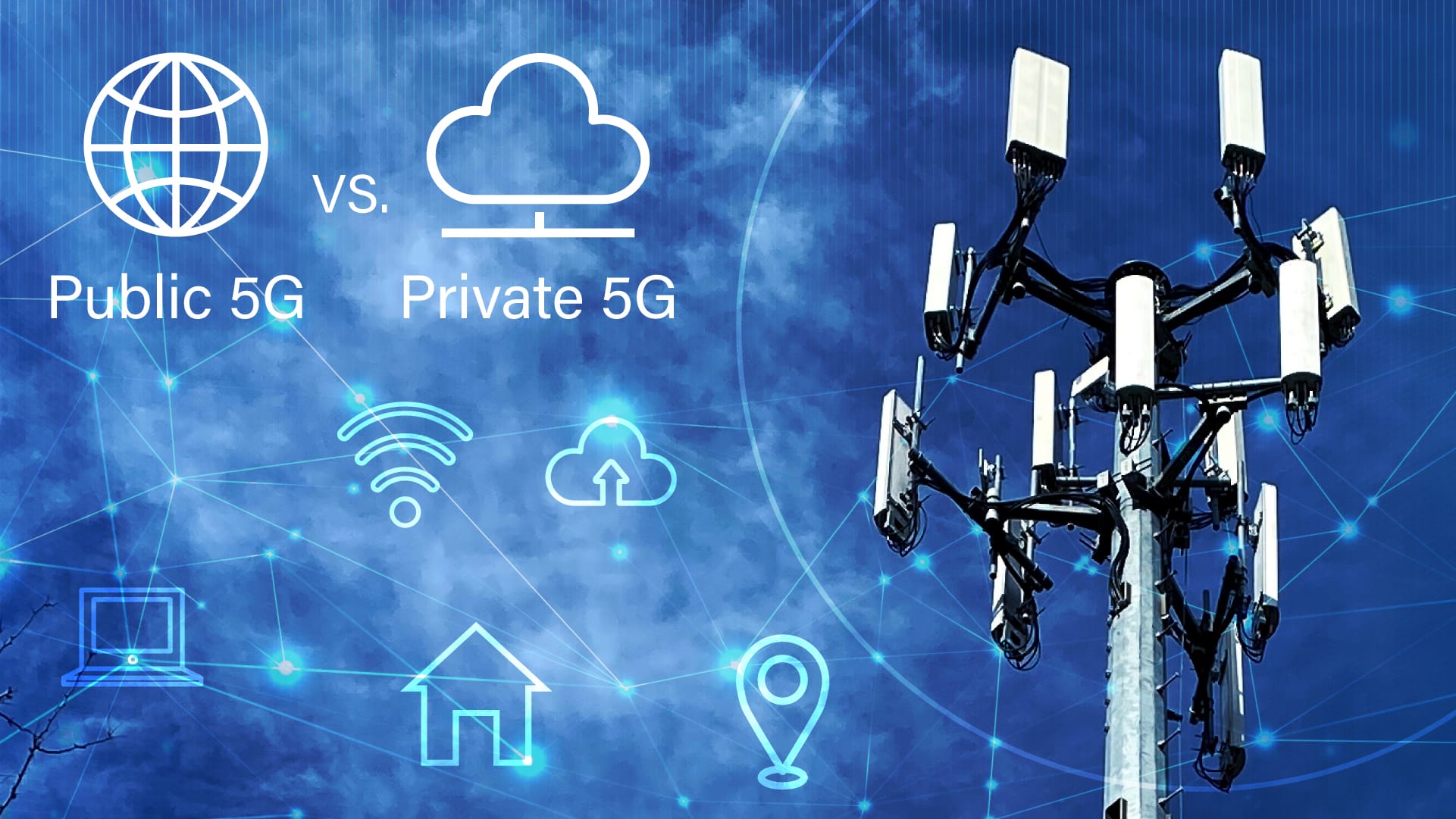 We are seeing more and more information about private 5G networks. What does it really mean? A private 5G network is a dedicated network built for an exclusive organization. It allows for tighter controls on traffic and usage to ensure adequate bandwidth availability. Other features that make a private network attractive for industrial and enterprise use include access control, security, and bandwidth management based on need.
Private 5G interfaces with the public networks at key hand-off locations to ensure connectivity to the internet and beyond. Security measures are an important part of the planning and implementation to ensure private networks are accessible by authorized users only. Most major carriers offer a private or hybrid approach, with other companies also building private networks.
By building and managing a private 5G network, you control access, manage bandwidth, and prioritize activities to ensure greater bandwidth availability as needed. You are subject to multiple users on a public network that may require high network availability, leading to data congestion. Although public networks are very secure, a private network allows you to add more security to ensure your system is extremely well protected from hackers.
The private network infrastructure is very similar to a public network from a cabling and powering perspective. Further, with a private network, you can use portions of the infrastructure for a Wi-Fi network. You ask why you would want both. The 5G side can be dedicated to highly sensitive wireless needs, while you can use Wi-Fi for casual connectivity where latency and availability are not as critical. Understanding the connectivity needs will help determine what type of network infrastructure you will build.
You can use private networks for industrial, logistical, campus settings, and more. From factories to large shipping facilities, the applications are endless for managing production, tracking goods, and monitoring activities. Campus and hospital settings allow for targeted and dedicated bandwidth based on functions in a particular area. Using Micro and Macro cells helps great solid coverage even in difficult-to-reach areas.
Coverage planning for private networks is key; what areas need the coverage, and how the antennas are arranged to maximize coverage and minimize "holes" in the network? With a public network, coverage can be more about economics than one hundred percent coverage. Many skyscrapers have issues with effective coverage due to the types of construction and the inability of RF (Radio Frequency) to penetrate certain areas of buildings. Thanks to increased power levels, private 5G can cover many square miles with speeds ranging from 30 to 250 Mbps. In contrast, Wi-Fi networks extend 150 to 300 feet from their broadcast point.
Although the public 5G systems are progressing well, the private network's promise will bring some "killer" apps to 5G. A well-designed and built private network's low latency, easily segmented, ubiquitous nature will allow industry, commerce, health care, and enterprises to leverage 5G to its fullest potential.
Approved Networks and the Legrand family are well-positioned to support this growth with cabinets, power systems, fiber connectivity, passive mux/demux modules, and transceivers.
Related Products
10/25GBASE-LR Dual Rate SFP28 SMF 1310nm 10km DDM Transceiver
10/25GBASE-BX20-D BiDi SFP28 Dual Rate SMF 1330nm-TX/1270nm-RX 20km DDM Transceiver
8 channel DWDM Mux/Demux, 2% MON and EXP port, LGX Module, LC/UPC Passive Filter