Posted by Christopher Koziol on Oct 8, 2020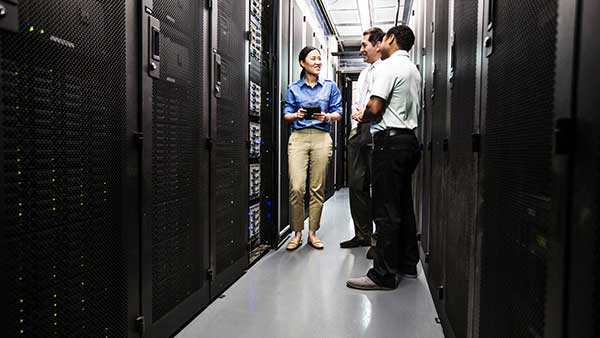 In this week's article, we conclude our look at how the key features of optical transceivers have evolved since we first addressed the subject in 2012.
A Lasting Taxonomy (Part 2)
Last week, we observed how form factor, data rate, protocol, and rated distance requirements have changed over nearly a decade in response to increasing bandwidth needs. We will now look at a few more attributes: fiber type, connectors, wavelengths, and operating temperature.
Intended Fiber Type
There are generally only two types of fiber used with optical transceivers: multimode fiber for short-haul connections (typically under 1km) and single-mode fiber for longer reaches. New multimode fiber standards, such as OM4 and OM5, have emerged to support higher data rates. These multimode fibers also have new terminating connectors, as explained below.
Connector Type and Amount
Transceivers typically still have one or two connectors used for dual and single-fiber transceivers, respectively. However, the types of connectors have subtly changed in many cases. While LC connectors are still dominant (especially for longer-range optics), MPO connectors have become the standard for short-haul optics and multimode fiber. To achieve the highest data rates, MPO connectors for 400G optics can have as many as 24 connections within one MPO!
Wavelength
The wavelengths available for transceivers have not changed significantly beyond the established windows of 850nm, 1310nm, 1550nm, the CWDM, DWDM spectra, etc. However, the way they are used (particularly the WDM spectrum) has changed to achieve higher data rates. For example, 100G transceivers typically utilize internal WDM mux/demux technology inside the transceiver to achieve 4 lanes of 25G for an aggregate data rate of 100G. Additionally, new wavelength ranges have emerged in the FTTx space. With the advent of next-generation PON technologies like XGS-PON and NGPON2, network operators can deploy at higher speeds over their existing PON network infrastructure.
Operating Temperature
Of all the key transceiver features [DSC1], the operating temperature has changed the least over the past decade. Transceivers are generally still available in C-temp (0 to 70C) and I-temp (-40 to 85C).
For more information on optical transceivers, stay connected to our blog or contact us.