Posted by Scott Mortenson on Jul 18, 2022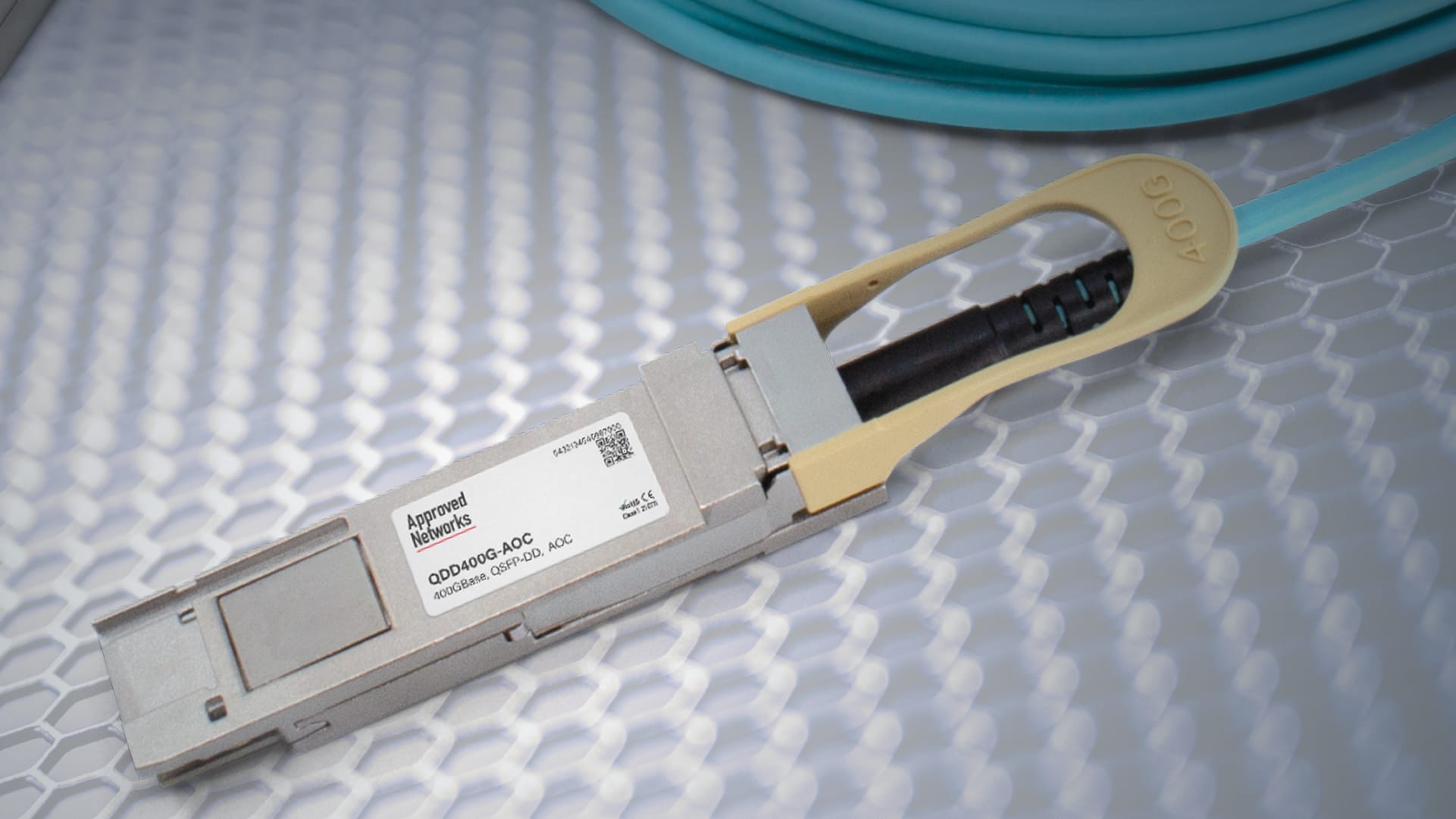 So, you want to get your Data Center upgraded to 400G technology–good move. Though going from 40G or 100G up to 400G won't "future proof" your set-up, it will improve transmission and efficiency greatly.
But while deciding to make that transition is one step – and getting the budget for it approved is another – your next level is asking what equipment and connections you need to cost effectively get the job done. The criteria seems simple on the surface, but is critical for the best design and operation. Cabling is one of the more important aspects, and with the 400G Active Optical Cables on the scene, you may be looking at the advantages and disadvantages.
In order to choose effectively, the first consideration is distance. DAC (Direct Attach Copper cables) are better for short top-of-rack or rack-to-rack runs and are generally the preferred way to interconnect inside server racks. Being passive, the twinaxial copper (two inner connectors instead of one) are good for high-speed but only for short distances – say 7 meters or less. Because of this, they are less expensive than short-range optical solutions with fewer components to provide a more consistent transmission performance. DACs also do not produce heat, making it more versatile in wider temperature ranges.
If you're in need of speed at a greater distance (up to 100 meters), AOC is probably just the ticket. They are most often used to create 3-30 links between switch-to-switch or switch-to-server links inside hyperscale, cloud, enterprise and government data centers. For best practices, we recommend deployments of AOC no longer than 30 meters.


Another benefit of AOCs is they have roughly half the volume and a quarter of the weight over DACs – which may be vulnerable to outside interference. (DACs are shielded cables, and while they are not immune to electromagnetic interference, the impact is greatly reduced.)
400G AOC is fiber optic, so it doesn't conduct electrical currents, and resists interference from electromagnetic and radio signals. And while the 400G DAC is less expensive than the same-length 400G AOC, if you're looking at a distance over 5 meters, AOC is what will meet your needs.
Another consideration is if you need compatibility for a specific OEM vendor because that will be important as well, as is testing to make sure they work, work well, and have a warranty to back them up.
Chances are, Active Optical Cables are the right solution in the long run. But being careful and making the right choices ahead of time is something everybody wants to avoid hiccups later.
Got questions? Consult with an Approved Networks expert to select the best items for your Data Center and connection needs.
| | | |
| --- | --- | --- |
| 40GBASE QSFP+ Passive DAC Cable (QSFP+ to QSFP+) | 100G QSFP28 AOC Cable (QSFP28 to 4 x SFP28) Breakout | 400G QSFP-DD Active Optical Cable (AOC) |