Posted by Kevin Kearney on Sep 1, 2023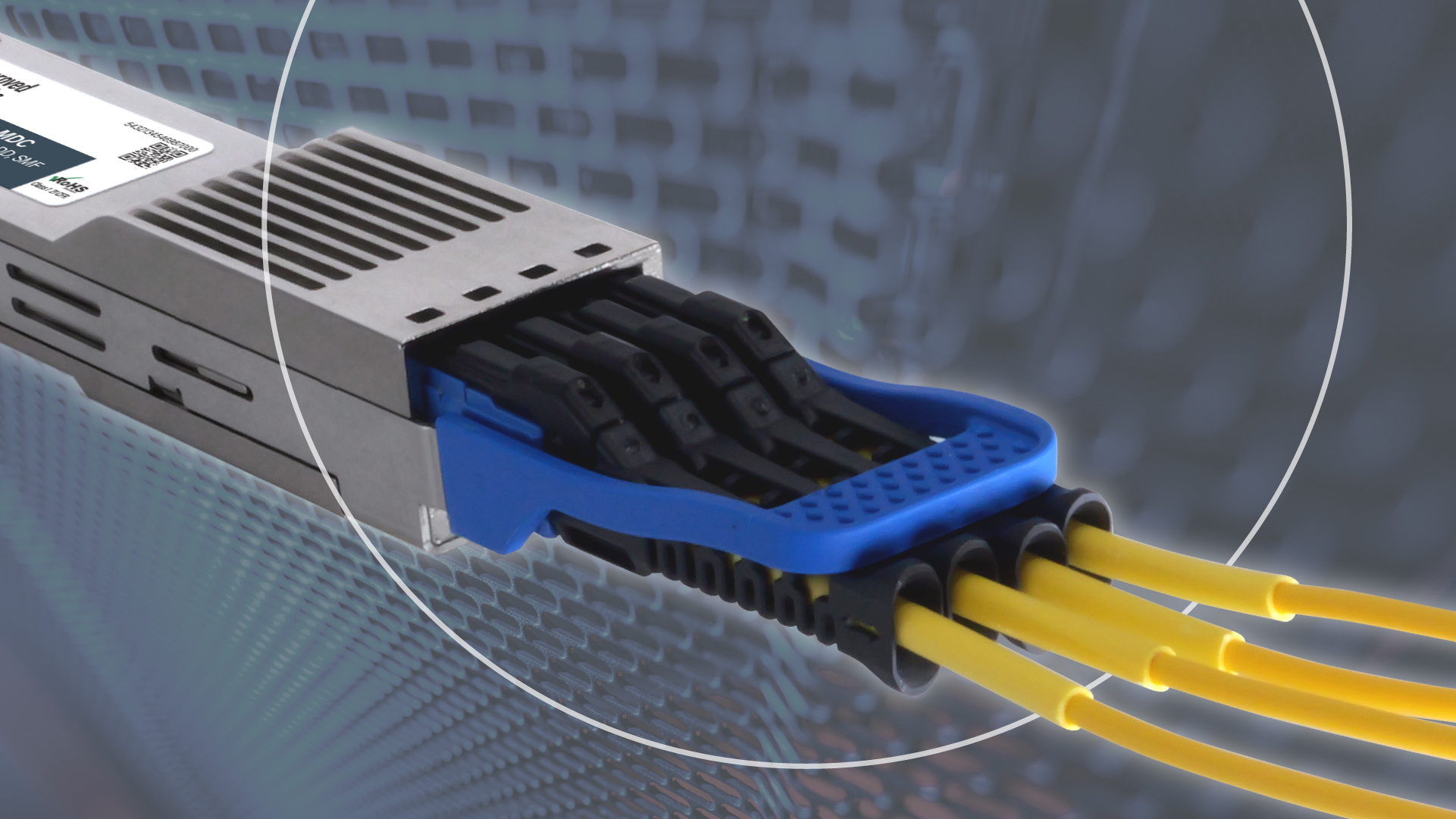 It's been quite a while since we have seen an evolution in transceiver interfaces. Does anyone remember the GBIC with its Duplex SC Interface? In 2001, Major equipment manufacturers standardized the SFP (aka Mini GBIC) for 1Gbps, and the LC Duplex Interface became the standard. Then, around 2012, the QSFP+ 40G transceiver brought us the MPO interface. Except for PON (Passive Optical Network) transceivers, which use SC Simplex connectors, the LC and MPO are the transceiver interfaces. The MPO-based transceivers (SR4, PSM4) easily break out into 4 Duplex LCs with an MPO Breakout cable. If it isn't broken, don't fix it, right?
So, what is a VSFF Connector, and why do we need them?
As their name implies, VSFF or Very Small Form Factor connectors have a much smaller footprint than the LC Duplex Interface. In fact, VSFF connectors offer 3X the density of a Duplex LC.
This density is achieved because the VSFF Duplex connector is aligned vertically. It uses the same size ferrules (1.25mm) and performs similarly to the Duplex LC.

There are two versions of this connector on the market: the SN Connector manufactured by Senko and the MDC Connector made by USCONEC. The connectors look very similar; both use a flexible boot to plug and unplug the connector. Both are aligned vertically and offer 3X the density of the duplex LC. Beware, though, they are not compatible with each other. By that, you cannot plug a Senko SN Connector into a USCONEC MDC transceiver interface or patch panel port and vice versa.

With the introduction of the QSFP-DD (Quad Small Form Factor Pluggable Double Density) and OSFP (Octal Small Form Factor Pluggable) 8-lane interfaces to support 400G and beyond, the MSA working groups have included the Senko SN and the USCONEC MDC as transceiver interfaces. The SFP-DD MSA has these connectors included for breakouts as well.
We already see transceivers on the market with either SN or MDC interfaces, and more are in development.
One compelling reason to choose a transceiver with an SN Or MDC interface is that these Duplex Connectors provide direct breakout access at the transceiver to the individual lanes. There is no need for a breakout cable or breakout cassette as required with an MPO transceiver.
From a structured cabling standpoint, these VSFF Connectors reduce rack space needed for fiber cabling. This freed-up space in the rack can be used for servers or network gear.
Which one should I choose, SN or MDC?
The answer is that either the SN or the MDC is a great choice. The good news is that your team at Approved Networks has both the SN and the MDC on our product roadmap. We recently launched our 100GBASE-SR4 QSFP28 MDC MMF 850nm 100m DDM Transceiver. It's a great solution to break out 100G to 4X25G connections directly from the transceiver.
Related Products
100GBASE-SR4 QSFP28 MDC MMF 850nm 100m DDM Transceiver
400GBASE-SR4.2 QSFP-DD BiDi MMF 850, 910nm 100m DDM Transceiver
40GBASE-SR4 QSFP+ MMF 850nm 150m DDM Transceiver