Product Description
100% OEM Compatible, 400GBase-CMIS3.0, OSFP to 4 x QSFP28 AEC (Active Electrical Cable) Breakout Cable, SHIFT

Form Factor: OSFP Active Electrical Cable (AEC) Breakout
Data Rate: 425Gb/s (8x56G PAM4) OSFP, 112Gb/s (4x28G NRZ) QSFP28
Connector A: OSFP
Protocols: 100G/400G Ethernet
Connector B: 4 x QSFP28
AWG: 3-5m (30AWG)
Cable Type: Active Electrical Copper Cable
Conductor Material: Solid Copper
Cable Distance: Up to 5 meter (16.4 feet)
Jacket Material: Purple PVC (with fire retardent coating)
Digital Diagnostics (DDM/DOM): Limited (Power and Temperature)
Minimum Bend Radius: OSFP: 90mm | QSFP28: 54.5mm
Temperature Range: Commercial Temp: 0°C to 70°C
Power Consumption: OSFP: 8.5W | QSFP28: 3.5W
Compliance: CMIS compliant (Common Management Interface Specification v.3.0), I2C management interface, SFF-8636, SFF-8679, OSFP-DD MSA v2.0, RoHS2, BER: Pre-FEC: 10-8, Post-FEC: 10-15
---
Take advantage of Approved high performance Active Electrical Cables
Approved's Active Electrical Cables (AECs) provide affordable 400G QSFP-DD and OSFP interconnections for data center and ISP applications. AECs offer significantly improved signal efficiency for next generation networks where bandwidth demands and functionality have outgrown their cable counterparts.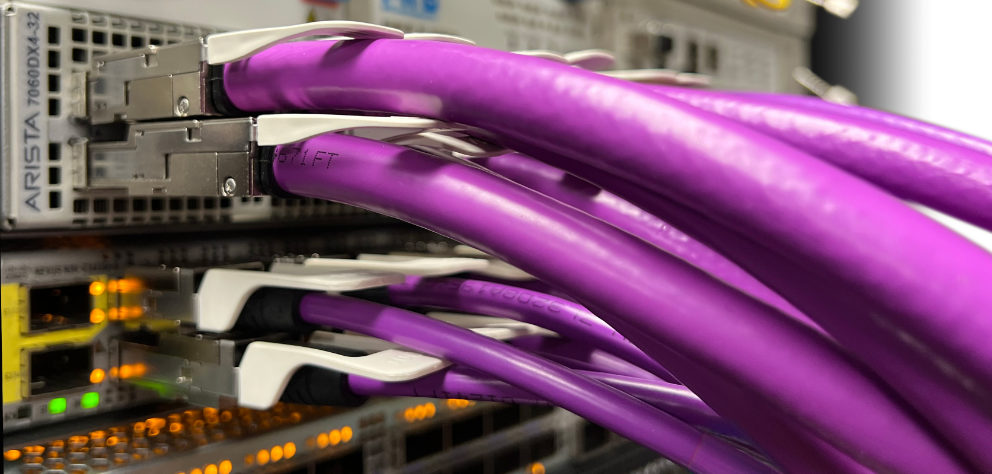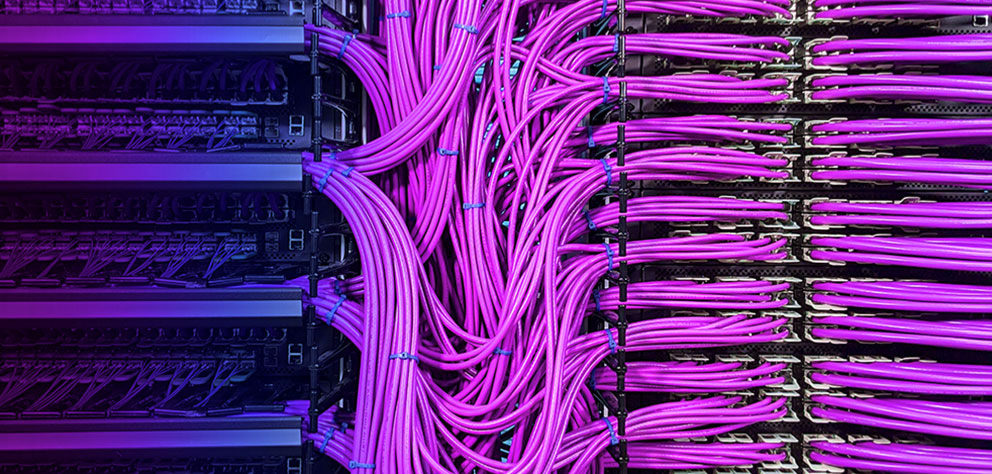 ---
Unprecedented freedom and density
Active Electrical Cables provide significant improvements over both Active Optical Cables (AOCs) and Direct Attach Copper (DAC) cables.
AECs provide more design freedom with advanced functions and improve airflow and thermal heat by taking up to less volume than our DAC solutions. They provide significant cost and power savings over AOCs which expand port densities on shorter data center runs.
---
AECs expand your reach in the data center
AECs deliver superior signal integrity at distances above 2.5 meters over their DAC counterparts. High performance re-timers, gearboxes and FEC circuitry ensure reliable reaches of up to 7 meters, enabling network redundancy and security.

---
Breakout your 400G AEG cabling for seamless NIC-TO-TOR connectivity
Unlike 400G DAC and AOC solutions, Approved AECs support 400G to 4x100G breakouts, providing an affordable and efficient connection between 400G switches and servers/NICs.

---
Fully tested and compliant
Approved's AECs are in-system tested in Arista, Cisco, Juniper, Broadcom, Intel and Mellanox platforms, and are fully compliant with their respective OSFP, QSFP-DD and QSFP28 MSAs.

*New platforms are being added as needed. Please contact your Approved rep for additional systems, servers and NICs.
Tested. Trusted. Approved.
Guaranteed Compatible: In System tested in over 90 OEM switches, routers and servers.
99.98% Reliability Rate: Functionally, optically and environmentally tested to exact specifications.
Industry Leading Lifetime Warranty: For more information by product line, visit our Warranty page.
98% On-Time Delivery Rate: Extensive inventory guarantees same day shipping.
Full Service Technical Support: Call, chat, email or meet for expert optical connectivity support.